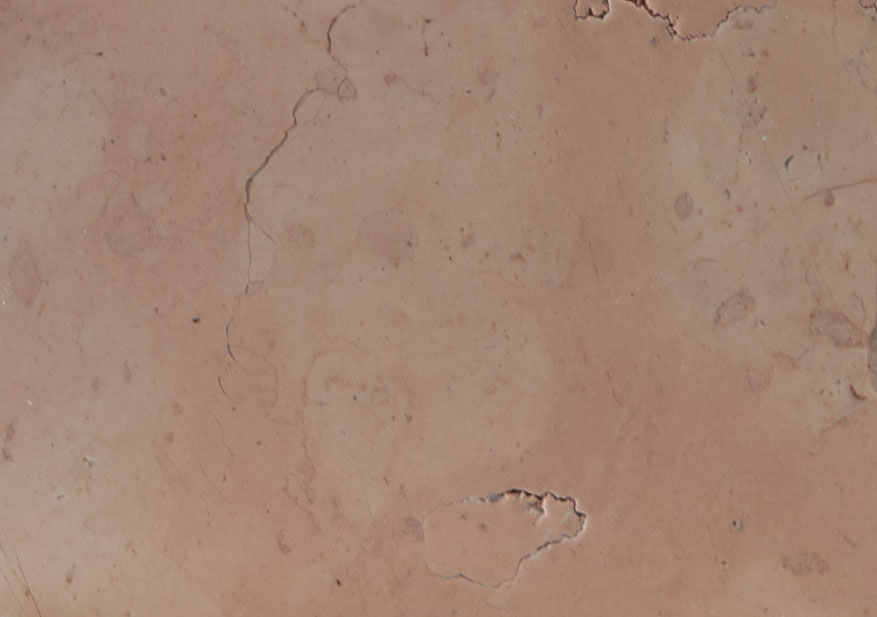 DETAILS
Weight per unit of volume


2690 - 2710 kg/m3

Compression breaking load


1750 - 1770 kg/cm2

Flexural strength


124 - 128 kg/cm2

Usury due to sliding friction


0,64 mm

Imbibition coefficient


0,11 - 0,13% (by weight)

Thermal expansion coefficient


0,0085 mm/m °C
DOWNLOAD DATA SHEET
Description
MARBLE WITH A DELICATE PINK SHADE, MAINLY SUITABLE FOR PRECIOUS INTERIORS.
Rosa Perlino marble is a stratiform limestone marble with a spotted pink hue with lighter and darker shades. It is a marble suitable for indoor environments such as stairs, floors and windowsills. In external it is ideal for flooring but in areas with a mild climate.
It is often combined with Bianco Perlino in checkered floors.
Rosa Perlino marble can be polished, smoothed, brushed, sandblasted and bush-hammered.